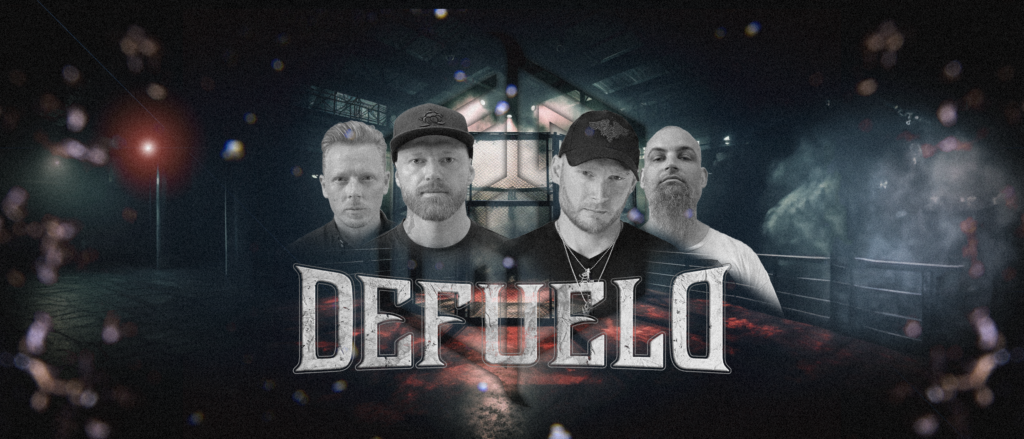 Defueld is a metal band from Stokholm, Sweden. As a genre, their music varies from trash/heavy metal to melodic metal and metalcore with a hint of pop.
With two full albums behind them the band has now joined forces with Swedish record label Ninetone and are preparing for their third full length album with a lot of activities running up to the release of 'Octagon' on September 1st 2023.
Defueld's music has in the press been described as "impressive", "big hooks with catchy choruses" and "music that sounds larger than life". Erase is the first release of the upcoming album and is a very catchy rock-anthem with a nice radio-feel in it.
As a band, Defueld has been around for a long time and their music has even sent them to the states a couple of times. In the beginning of 2017 Defueld did a tour through eastern Europe and filed the basements to the level where the staff had to climb on the tables to bring beer to the guests. Defueld was the first metal band ever to perform in Senegal and did so in front of 7000 people.
How to get in touch with the band
MOST POPULAR ON SPOTIFY
LATEST VIDEO